---
A CELEBRATION OF
WORDS
AND
MUSIC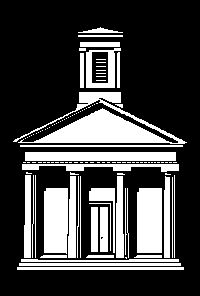 ST. FRANCIS EPISCOPAL CHURCH SUNDAY, FEBRUARY 2, 1997 4:00 P.M.



The four Fairfield County poets who have graciously joined us today, were asked to submit works dealing with "personal epiphanies," from which several poems were chosen for this program. Music was then selected, based on a theme, title or perception gleaned from the reading of the poetry.

Much gratitude is also given to the seven Connecticut soloists and the St. Francis' Church choir, performing under the direction of Dr. Kristin Sponheim who is accompanist on piano and organ for today's program.

It is our hope that this gathering to celebrate Words & Music will become an epiphany for each of you.

*******

Bound copies of the poems submitted for today's program, from which the final selections were made, are available for sale during the reception immediately following the concert. These have been donated by The Fairfield Review, Inc., an on-line literary magazine.


Program Introduction by Gordon Edwards ******* The Creation by Fran Levin Neighbor by Janet Granger "Simple Gifts" sung by David Nourse ******* We Are Singing a Song by Jeanne Fuller Peel Me a Star by Fran Levin Spirit by Janet Granger "Evening Prayer" by Humperdinck sung by Lori Blythe, Amy Hynes and Brenda Lydecker ******* Going Home by Janet Granger "Going Home" by Dvorak sung by Michael Hull ******* Ode to Longing by Fran Levin "Balm in Gilead" sung by Amy Hynes, Brenda Lydecker, Russ Davis and the St. Francis' Choir ******* Safe Port by Janet Granger "Little Gray House" by Weill sung by Ed Morgan ******* Michelle by Gordon Edwards Secret of Life by Janet Granger "Jenny Rebecca" by Hall sung by Lori Blythe ******* Roots Below by Gordon Edwards "Amazing Grace" sung by Michael Hull and Ed Morgan congregation to join in singing verse four... ******* Connected by Jeanne Fuller Pieces by Janet Granger At Grace Cathedral by Gordon Edwards "Somewhere" by Bernstein & Sondheim sung by Michael Hull, Ed Morgan, Lori Blythe, and Brenda Lydecker ******* The Poets (in order of appearance) Gordon Edwards Fran Levin Janet Granger Jeanne Fuller *******



Words & Music is our gift to the community. May we suggest an offering of five dollars per person to help defray costs. An envelope has been placed inside your program for your convenience. Thank you.


USHERS
Van Nourse and Gerrit Lydecker

RECORDINGS
Wendell Lavender

RECEPTION COORDINATOR
Linda Shaffer

PUBLICITY
Melissa Gruver

POETRY & MUSICAL SELECTIONS
Margery Irish

LIAISON WITH POETS
Ed Happ

MUSICAL DIRECTION
Kristin Sponheim

WORDS AND MUSIC COORDINATOR
Margery Irish

KINDLY JOIN THE ARTISTS FOR A RECEPTION IN
THE MEETING ROOM FOLLOWING THE PROGRAM.


ST. FRANCIS EPISCOPAL CHURCH
Rector: The Reverend Richard E. Mayberry
Associate Rector: The Reverend Molly McGreevy
Music Director: Dr. Kristin Sponheim
---


---
TFR Home Page
|
Submission Guidelines
|
Frequently Asked Questions
|
Sign Our Guest Book
|
Contents
|
Donations
Workshops
|
Event Calendar
|
TFR Background
|
How to Contact Us
|
Editors and Authors Only
|
Privacy Statement
---

© Copyright 1997, 2007, The Fairfield Review Inc., All Rights Reserved.
Document last modified on: 06/22/2004

<script>
(function(i,s,o,g,r,a,m){i['GoogleAnalyticsObject']=r;i[r]=i[r]||function(){
(i[r].q=i[r].q||[]).push(arguments)},i[r].l=1*new Date();a=s.createElement(o),
m=s.getElementsByTagName(o)[0];a.async=1;a.src=g;m.parentNode.insertBefore(a,m)
})(window,document,'script','https://www.google-analytics.com/analytics.js','ga');

ga('create', 'UA-22493141-2', 'auto');
ga('send', 'pageview');

</script>